Lockheed EC-130H Compass Call Military Aircraft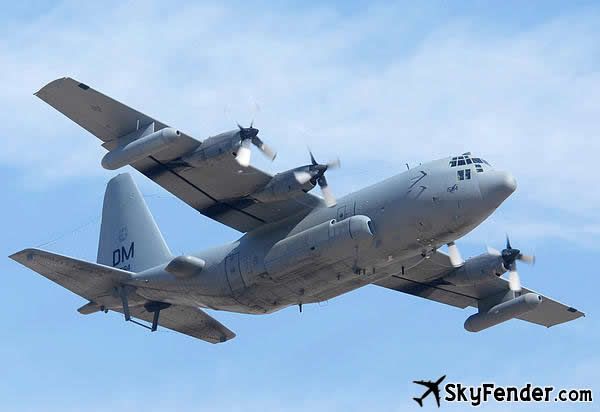 The EC-130H Compass Call is an American airborne tactical weapon system using a heavily modified version of the C-130 Hercules airframe. It is based at Davis-Monthan AFB. The system attempts to disrupt enemy command and control communications and limits adversary coordination essential for enemy force management. The Compass Call system employs the offensive counterinformation and electronic attack capabilities in support of U.S. and Coalition tactical air, surface, and special operations forces. Programmed upgrades will expand its mission by procuring a secondary Electronic Attack (EA) capability against early warning and acquisition radars.
U.S. airborne electronic warfare consists of three major 'players' forming a triad of capability: the EC-130H Compass Call, the EA-18 Growler, and the F-16CJ Fighting Falcon suppress enemy air defenses while jamming communications, radar and command and control targets. Compass Call is in demand with all unified commands, and therefore, subject to worldwide deployment in support of operations on very short notice.
The EC-130H fleet is composed of a mix of state-of-the-art baseline aircraft.
Compass Call provides the Air Force with additional capabilities to jam communication, Early Warning/Acquisition radar and navigation systems through higher effective radiated power, extended frequency range and insertion of digital signal processing. The Block 35 will have the flexibility to keep pace with adversary use of technology. It is highly reconfigurable and permits incorporation of clip-ins with less crew impact. It promotes enhanced crew proficiency, maintenance and sustainment with a common fleet configuration, new operator interface, increased reliability and better fault detection.
Compass Call integrates into tactical air operations at any level. The versatile and flexible nature of the aircraft and its crew enable the power of electronic combat to be brought to bear in virtually any combat situation.