McDonnell Douglas KC-10 Extender Fuel Tanker Aircraft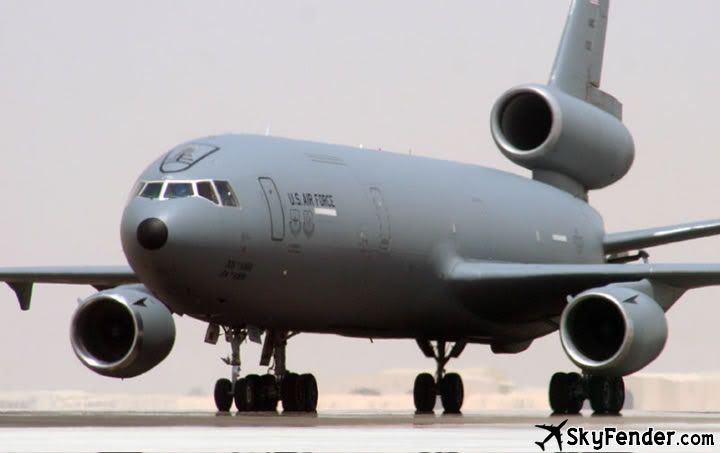 The McDonnell Douglas KC-10 Extender is the military adaptation of the three-engined DC-10 airliner for the United States Air Force (USAF).[N 1] The KC-10 incorporates military-specific equipment for its primary roles of transport and aerial refueling.

The KC-10 Extender was born out of the need to augment the Air Force's large fleet of more than 700 Boeing KC-135 Stratotankers. During the Vietnam War, doubts began to be raised regarding the KC-135s' ability to meet the needs of the US' global commitments. The aerial refueling fleet was deployed to Southeast Asia to support tactical aircraft and strategic bombers, while maintaining the US-based support of the nuclear-bomber fleet. Consequently, the Air Force sought an aerial tanker with greater capabilities than the KC-135. In 1972 two DC-10s were flown in trials at Edwards Air Force Base, simulating air refuelings to check for possible wake issues. Boeing performed similar tests with a 747.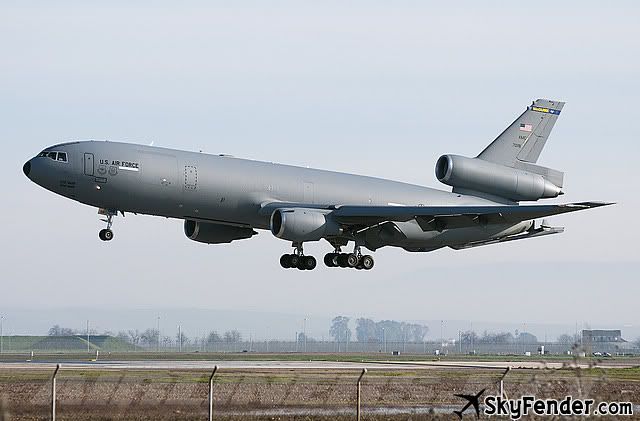 When faced with refusals of basing and overflight rights from continental European countries during Operation El Dorado Canyon, the U.S. was forced to use the UK-based F-111s in the 1986 air-strikes against Libya. The KC-10s and KC-135s allowed 29 F-111s, along with other Air Force and Navy aircraft, to reach their targets.